HOW TO CHOOSE THE RIGHT FERTILITY CLINIC FOR YOU
0, May 3rd, 2016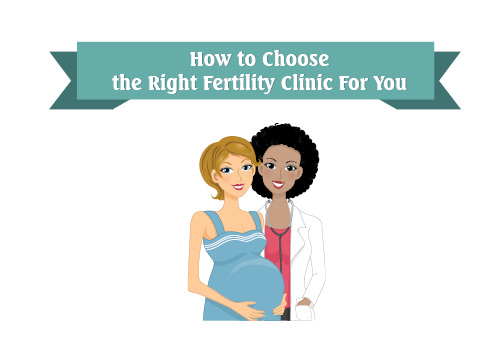 Finding the right fertility clinic for you can be a daunting task. With so many clinics to choose from, how do you choose among them? Where do you start? What's important in a clinic, anyway? Take a look below to find six essential factors to weigh when selecting a fertility clinic that is right for you:
 
Technology and Facility
In order to obtain the best possible results, fertility treatments require the use of the latest technology.  Opt for a clinic that:
• Has the most adequate equipment and facilities for your treatment.
• Is familiar with the latest ART technologies, such as blastocyst transfer, IMSI, TESA/PESA, PGD,PICSI etc
2. Board Certified Staff
Fertility management is a specialized area of medicine. The clinic you choose should have a team of well qualified specialists in:
• Obstetrics
• Gynecology
• Reproductive endocrinology
• Infertility
Support Groups and Counseling
Having emotional support is very important when going through fertility treatment. The clinic you chose should have:
• On-staff counselor to help you work through your options
• A support group you can join
Convenience and Accessibility
The right clinic for you should offer a stress-free experience. Treatments can require multiple visits, so be sure to find clinic that:
• Is not located too far from you
• Has opening times that are most convenient for you
Cost of Treatment
While you don't want to choose strictly on price, it's good to know costs ahead of time so you know what you're getting into.
• There should be no hidden costs
• Your choice clinic must give you clear information on its current charges, including the cost of any 'extras' such as drugs or surgery.
Range of Service
Which procedures do they do, and how often? Be sure the clinic has a wide range of infertility remedies available and is familiar with the latest technology.
Success Rate
It is important to know the success rates of the clinics that you are considering.
• However, advertised success rates could be misleading as clinics will record their rates differently.
• So, opt for a clinic with high Take-Home-Baby- Rate.
The Nordica Advantage
ADVANCED TECHNOLOGY

Nordica is the first fertility clinic in Sub-Sahara Africa to introduce Intracytoplasmic Morphologically Selected Sperm Injection (IMSI), Compatibility Genetic Test (CGT), PGD,  Cryopreservation, DNA fragmentation, PICSI.

SPECIALIST GYNAECOLOGISTS

All doctors at Nordica are specialist gynaecologist (the only clinic in Nigeria with such profile).

WORLD CLASS DOCTORS

Nordica's doctors trained at the best medical institutions in the world including Johns Hopkins, Stanford University,University College London etc

FOUR CLINICS IN NIGERIA

Four clinics located in Lagos, Abuja and Asaba

POCKET FRIENDLY

Fair and transparent cost: no hidden charges

6. BEST SUCCESS RATE IN NIGERIA

Over 1300 babies born and still counting.
Nordica has a deep rooted history and we have a long list of babies to show for it. Click here to see Nordica's first baby.