Firing Blanks – An Article on Male Infertility
Firing Blanks – An Article on Male Infertility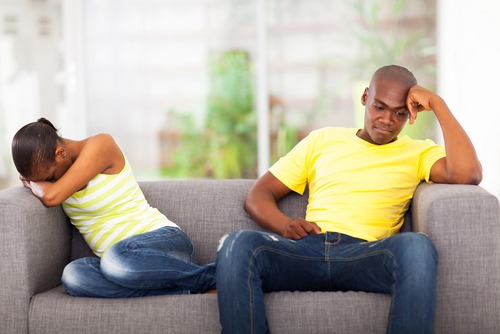 We sat together 4 of us, at a friend's house, celebrating the birth of his bouncing baby boy, each one of us sharing our labour room experience and the joy of having children. This chit – chat continued when suddenly Eddy a hunk of a guy said "I can't imagine myself firing blanks, kai God forbid"
The way he said it made all of us burst into laughter. However there is an underlining seriousness in the issue of a virile man who fires blanks. Every matured man sees himself as been capable to impregnate a woman; the inability to do this is a stigma on the man. It's as if the man is incomplete, he cannot beat his chest where other men are, and this condition ultimately affects his ego.
What is "firing blanks"? This is a situation when a male is infertile. A condition which arises when a man cannot impregnate is spouse after having unprotected sexual for at least a year.
What Are The Signs?
The main sign is the inability to conceive. However other signs and symptoms can be
Erectile dysfunction
Low sexual desire
Difficulty in ejaculation
Lower than normal sperm count
Hormonal imbalance
Pain, swelling or lump in the testicles.
What Can Make A Virile Man Fire Blanks – Infertile?
Low sperm production
Abnormal sperm performance
Obstruction in sperm delivery
Chronic diseases
Sexually transmitted infections – HIV, Gonorrhea, etc
Ejaculation problems
Certain medications – chemotherapy, long usage of anabolic steroids,etc
Life style factors – smoking, drinking, tight underwear, emotional stress, hard drugs, and excessive weight.
Environmental issues such as radiation and x rays, exposure to heavy metals and industrial chemical.
When To See A Doctor
You need to see a doctor when you have been having regular unprotected sex for at least one year and your spouse has not been able to conceive.
When you are having erection or ejaculation problems
When you are having pain, swelling or any discomfort around the testicles
When you have any history of prostate, testicular or sexual problems
When you have had groin, penis, testicular scrotal surgery
How Can Firing Blanks Be Prevented?
Not all cases of male infertility are preventable; however some known causes of male infertility can be avoided. For example:
Avoid smoking
Limit or abstain from alcohol.
Do not use illicit drugs.
Avoid being overweight.
Avoid vasectomy.
Avoid things that lead to prolonged heat for the testicles.
Reduce stress.
Avoid exposure to pesticides, heavy metals and other toxins
Avoid sexually transmitted infections by having safe sex
Men because of our dominant nature and big ego find it difficult to accept this until when scientifically proven. Some men even blatantly refuse to undergo any test as this is seen as degrading. The immediate incidence of the inability to conceive usually falls on the female. She is most times bruised and battered by the male and his family for being unproductive.
A marriage that is blessed with at least one child is viewed as complete. Not having a child is incomplete, traumatic and frustrating. The best advice for any couple having fertility challenges is to see fertility experts who can help you complete your families.