Local And International Experts Gather To Chart A Path For The Cure Of Endometriosis
Local And International Experts Gather To Chart A Path For The Cure Of Endometriosis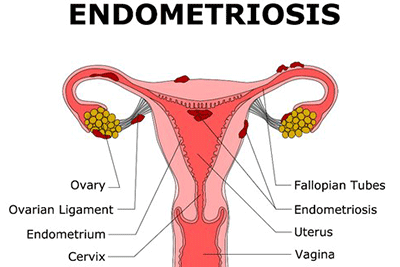 The Endometriosis Support Group Nigeria, ESGN, would hold its 2018 edition of the Physicians'Roundtable themed "Endometriosis – Early Diagnosis Is Key" on the 12th of April 2018 by 5 pm at the panoramic hall of the Civic centre. Endometriosis Support Group Nigeria (ESGN) is this year partnering with the German Endometriosis Scientific Research Foundation (GESRF) and Nordica Fertility Center to bring in 2 international guest speakers – Professor Klaus J. Neis & Dr. Klaus Buhler.
Dr Abayomi Ajayi, Medical Director/CEO, Nordica Fertility Centre, Lagos, Abuja & Asaba would also be speaking at the Physicians'RoundTable (PRT) as part of the yearly endometriosis activities geared towards exploring new and effective ways of tackling endometriosis and interested physicians can register at no cost to attend the event by clicking on this link http://esgn.org/physicians-roundtable/.
Endometriosis as a common disorder in women of reproductive age and is recognized as the growth of cells similar to those that form the inside of the uterus (endometrial cells), but in a location outside of the uterus. "Endometrial cells are the same cells that are shed each month during menstruation. When a woman with the condition has her monthly period, the blood and tissue shed from the endometrial growth has no way of leaving the body, hence resulting in internal bleeding, inflammation that may result in pain, adhesions and bowel problems.
THEME: Endometriosis – Early Diagnosis Is Key
DATE: 12th April, 2018′
VENUE: Panoramic Hall, Civic Centre, Lagos
GUEST SPEAKER: Professor Klaus J. Neis & Dr. Klaus Buhler
TIME: 5PM
For more information please call: 08039789876
Click here  to register for FREE