Top 10 fertility myths debunked
Top 10 fertility myths debunked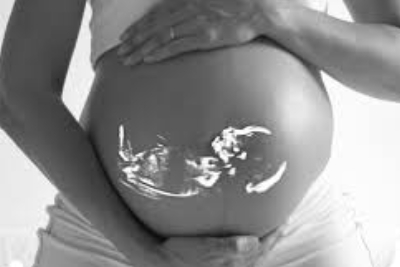 Myth 1: GETTING PREGNANT IS EASY
Reality — Statistics tell us a different story. It's now estimated that one in four couple in Nigeria will have fertility issues over their reproductive lifetime.
Myth 2: SPERM LIVE FOR ONLY A FEW HOURS
Reality — The lifespan of sperm varies from man to man, but in general sperm can survive in utero for about 48 hours. In some rare cases sperm can survive for up to 96 hours
Myth 3: YOU NEED TO ORGASM IN ORDER TO CONCEIVE
Reality — Orgasm is always a plus, and it does aid in contracting the uterus – which definitely helps sperm travel toward the fallopian tubes faster. But even if this doesn't happen, your baby-making efforts won't be for naught.
Myth 4: SWALLOWING SEMEN WILL MAKE YOU MORE FERTILE

Reality — Semen definitely has its wacky benefits, but making you more fertile
Isn't one of them – at least, no studies have proven it so far.
Myth 5: BREASTFEEDING= BIRTH CONTROL
Reality — While it's definitely true that breastfeeding can keep women period-free for longer and, therefore, less fertile, but not all women see this effect – so relying on breastfeeding as your sole form of birth control isn't very reliable
Myth 6: LIFTING YOUR LEGS IN THE AIR FOR 20 MINUTES AFTER HAVING SEX WILL HELP YOU GET PREGNANT
Reality — There's no scientific proof that this will increase your odds of conceiving. But some experts (and common sense) say that staying in bed for a little while after intercourse will help keep semen from leaking out of the vagina — and maybe, help ensure that every last sperm gets a fighting chance at the prize
Myth 7: DOING IT MISSIONARY STYLE IS THE ONLY WAY TO CONCEIVE
Reality— The truth is, the actual position you do it in doesn't matter much — as long as there's deep penetration going on and, of course, your man ejaculates, it's all the same.
Myth 8: YOU SHOULD HAVE SEX EVERY DAY
Reality— This is boring actually. When you are trying to conceive, sex around 3 times a week would be good, to keep the sparks flying and not to miss the days when you are ovulating.
Myth 9: I'VE ALREADY HAD A BABY – I'LL DEFINITELY BE ABLE TO CONCEIVE AGAIN
Reality— It may not be the case. Fertility issues can arise even after giving birth. Factors such as age, diet and drinking habits, lack of exercise and increased stress can lead to difficulties in getting pregnant
Myth 10: INFERTILITY IS A WOMAN'S PROBLEM
Reality— This couldn't be further from the truth. A couple's inability to conceive is as much a problem of the sperm
as it is for an egg.