Fertility Talk With Dr Abayomi Ajayi: When Fertility Depends On Somone Else
Fertility Talk With Dr Abayomi Ajayi: When Fertility Depends On Somone Else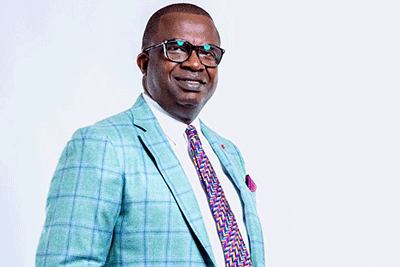 Sometimes, in the process of seeking solution to infertility problems, couples may find themselves having to decide on whether they should consider the use of either donor eggs or sperm (which may come from anonymous persons or relatives/ family friends). As remote as this may sound, many couples find that deciding on donors, may significantly determine their ability to achieve pregnancy with assisted reproductive Technique. The society of Assisted Reproductive Technique (SART) a regulatory body based in Alabama, USA, recently, reported the fact that the highest live birth rates were found amongst women, who have IVF, using donated eggs, sperm or embryos. The SART data further indicated that the overall delivery rate per person following use of donor eggs was as high as 41.2% compared to 31.1% following IVF with the woman's own egg.
WHO WILL REQUIRE THE ASSISTANCE OF AN EGG DONOR?
Egg donors- as earlier stated these may be known persons (i.e. relative or anonymous persons). The woman who will require the donations of eggs will usually fall into one of these categories.
WOMEN WITH PREMATURE OVARIAN FAILURE
Premature ovarian failure refers to the cessation of menstrual flow before the age of 40 years. This may occur due to unknown factors, or may be a complication of medical treatment for other health challenges.  Sisters may however donate to assist each other and so may brothers. Age and health status are also important considerations. Female donor, who wishes to donate her eggs to assist another woman who requires donor egg for IVF, needs to meet the following criteria,
SHE SHOULD:
Be aged between 21 and 34 ( the younger, the better )
Weight less than 85kg
Have regular menstrual cycles ( between 24 and 35 days cycle)
Have 2 ovaries
Should have suitable hormonal levels for Follicle stimulating Hormone and Luteinizing Hormone.
SPERMS DONORS SHOULD ALSO FULFILL THE FOLLOWING CRITERIA:
They should be healthy men of normal intelligence and fertility (preferably high sperm counts).
Be between 21 and 35 years.
Have no history of mental disorders or genetic inherited diseases.
Have no STDs.