IVF Success Stories In Nigeria
IVF Success Stories In Nigeria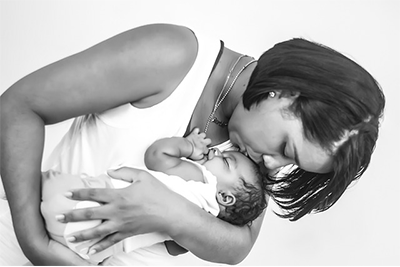 For many aspiring mothers already experiencing menopause or in their late forties and still fervent in their search for their own babies, In-Vitro Fertilization (IVF) has become the last resort in their attempts to give birth. Fortunately for some, it has become a proven pathway to parenthood after the pains and frustrations they experienced while searching for babies. While for others, the story has not turned out the way they expected. Regardless of whatever anyone thinks about IVF, providence has used it to bless some couples whose stories I have used in this article to inspire those still hoping. I want them to know that no matter how old they are now, or how hopeless they think their situation is; there is still hope. So, I put together five remarkable IVF success stories to help lift your spirit up and perhaps change your perspective about IVF:
OLDEST WOMAN IN NIGERIA TO GIVE BIRTH THROUGH IVF
The story of 67-year-old Mrs Ajibola Otunbusin who became the oldest woman in Nigeria and possibly Africa to successfully give birth through In-vitro fertilization (IVF) is particularly fascinating after waiting for over 39 years.
Mrs Ajibola Otunbusin was born on the 3rd of April, 1952 in Abeokuta and got married to Professor Samuel Otunbusin at the age of 25 at the Methodist Church in Yaba, Lagos on the 10th of December 1977. They have since then been trying for a baby until their story turned around for the better on Saturday 28th October 2018 when she gave birth to a baby boy weighing 2.5kg at Atoke Medical Centre in Abeokuta.
Telling the story of how she was led in 2018 to St. Ives Fertility Centre after several failed IVF treatments in India and Nigeria. She recounted how they met Dr. Tunde Okewale, who encouraged them through the treatment which became successful.
Although the Otunbusins had retired from active services as at the time, they never retired from pursuing their dream of having a baby even after 39 years. Mrs. Ajibola retired as a nurse from Lagos University Teaching Hospital in 2012. While her husband retired as a professor from the Department of Aquaculture and Fisheries Management, Federal University of Agriculture, Abeokuta.
Advising women trying to conceive, Mrs Otunbusin encouraged them not to relent regardless of their age, "… that women in similar circumstance should hold on. They should not go about visiting herbalists and taking concoctions because they want to have a baby… that the best thing is to be patient until one's time."
Commenting on her delivery, Dr Taofeek Ogunfunmilayo founder of the Atoke Medical Centre, Abeokuta, where Mrs Otunbusin gave birth, said he had never seen such a thing in his years of medical practice. Explaining that they had to do a cerclage insertion for her when the pregnancy was 16 weeks to help close the opening of the womb into the vagina so that the womb would not open too early before the baby got matured.
Today, the Otunbusins are proud parents and their story is one that should rekindle hope in couples who have given up their hope of conceiving.
63YEAR-OLD MARGARET DAVOU WHO NEVER GAVE UP ON HER DREAMS OF GIVING BIRTH TO A BABY
The interesting story of Margaret Davou wowed Nigerians and Plateau state indigenes in particular when the 63-year-old woman gave birth to baby girl "Bes Hannah" a.k.a Plateau's miracle baby weighing 1.8kg on Monday of 8th May 2017 (culled from The Telegraph).
Bes Hanny, as her mother now calls her, looked fragile at birth stated her mother. but remained the focus of every eye that visits the Gynaeville Specialist Hospital along Old Airport Road in Jos where she was delivered.
Margaret who turned 63 on the 25th of February 2018 is from Zawan in Jos South local government area of Plateau State. She had worked as administrative staff with the Nigeria Television Authority (NTA) before she retired in 2012. While her 67-year-old husband Francis Davou retired from Nigerian Air Force in 2008. They had to wait 38 long years to be called parents after trying fertility treatments in other centres which had failed.
The Davous never gave up on their dream to have a child, despite their age. Stating that they prayed and took a chance …"We put our money together. We are both retired so we don't have much but the doctors helped us. They gave me some treatment, and thank God it worked." Perhaps, the most touching part of the story is when Mr Francis Davou was told that his wife had put to bed, his response was "So I can actually be called the father of a baby?"
To remind her parents that her birth was a miracle, Francis and Margaret, thoughtfully chose the two names Bes and Hannah. Bes is a Berom word for Miracle and Hannah according to Francis was Biblically a "Believing woman, a prayerful woman. She prayed to God and He gave her Samuel." With a grin, the 67-year-old said: "You can now call me Baba Miracle, Baba Bes."
Dr Kenneth Egwuda, IVF specialist and CEO of Gynaeville said Margaret had to undergo hormone replacement therapy to enable her uterus to conceive. She became successful in the hands of the Gynaeville staff after 3 failed attempts in other fertility clinics.
"I have done a lot of IVFs, but this is a unique one because the age of the woman makes it so. She appears to be the oldest in Africa to have conceived by this means," said Dr Kenneth.
60 YEAR OLD WOMAN GAVE BIRTH TO A BABY GIRL VIA INVITRO FERTILIZATION (IVF) AFTER 30 YEARS OF MARRIAGE
With the continuous advancement in technology and medicine; science has proven age is no longer an obstacle to couples of any age trying to have their own baby. This position was buttressed by the story of a 60-year-old contributing to the many IVF success stories as extracted from the Nation Newspaper.
The enthralling story of Mrs Omolara Irurhe who had been looking for a child for over 30 years shook the Nigerian Medical community when the sexagenarian gave birth to a baby girl on Monday, June 16, 2014, via In Vitro Fertilization (IVF) treatment at a Specialist Hospital in Lagos.
Mrs Omolara Irurhe made history as the oldest woman in Nigeria to give birth to a child in 2014. The 60-year-old had been married for 31 years to Mr Desmond Adekunle Irurhe a Catholic from Edo state and they have been trying for a child for over 30 years.
The one time oldest woman to have given birth through IVF, recounted how they tried for many years to have a baby and after failing for many years to get a baby through natural conception opted for the IVF. According to her, they had gone to many hospitals before coming here, "but the treatments that we received didn't work. We came in contact with this hospital in 2010 before we delivered this baby."
Admonishing couples, the Yoruba lady said "I will advise couples who are trying to get a baby to try IVF." "…My case has rekindled hope for the barren woman." She further stated that her faith in God and her belief in modern medicine helped her go through the process, after many years of childlessness in marriage. "I believe we should not limit God and what the doctors can do in this modern age. I believe this is the appointed time. I was very hopeful throughout the years I was childless and I remained focused on God. We went to many hospitals but we didn't give up," she said.
57-YEAR-OLD WOMAN GIVES BIRTH TO A SET OF TRIPLETS (gleaned from The Independent newspaper)
Another astounding IVF story that trended back in 2010 was the story of 57-year-old Mrs Folashade Akiode. Mrs Akiode who broke medical rules of menopause giving birth to a set of triplets in 2010 generated a lot of buzz back then. Her story was different and absorbing at the same time because IVF was not particularly popular as it is today but rather shrouded in a lot of secrecy.
Mrs Akiode, a retired Director of Service from the Lagos State Civil Service, was married for 18 years before she tried In Vitro Fertilization (IVF) at Nordica Fertility Centre and delivered a set of triplets after all hope seemed to have been lost.
"Iya Ibeji" (as she is fondly called ) gave birth to a set of triplets, a boy and two girls, but the boy, unfortunately, died during the neonatal period. That, however, did not dampen her joy because she had thought she was going to die childless. Her bundles of joy "Mojereigbagbo Esther" and "Eriigbagbo Mary" are doing well and are now 9 years.
After battling the challenge of infertility for years Mrs Akiode described how she conceived at 56 and delivered at 57. She said "I am happy I won't die childless. IVF worked for me. It is real.
Mrs Akiode has ever since remained the oldest mother in Nordica Fertility Centre and has used her story to propagate the gospel of hope to women that 'if it could happen for her, it could happen for anybody that earnestly desires it. She is a staunch member of Fertility Awareness Advocate Initiative ( FAAI) a support group that provides fertility challenged Nigerians with support, awareness, information and education. The group comprises of people who have had successful fertility treatment with the aim of reaching out and helping others overcome their fears or negative perception they may have towards those seeking fertility treatments.
MRS. VICTORIA SHOFUNLAYO MOTHER OF QUINTUPLETS (5 BABIES)
Perhaps the most enthralling IVF story ever recorded in this part of the world is the story of Victoria Olayemi Shofunlayo culled from the Nation Newspaper.
Mrs. Victoria Olayemi Shofunlayo popularly called the mother of Five-Alive, gave birth to a set of quintuplets (5 babies). The babies were so nicknamed "Five Alive" because they survived against normal expectations at birth in 2011.
Mrs. Olayemi Victoria and Mr. Wale Shofunlayo became proud parents 17 years after their marriage. The unique birth of "Eyimofe", "Eyitayo", "Eyitope", "Eyitomini" and "Eyidayo" on the 16th of December 2011 was through Caesarian Section (CS) at the Lagos University Teaching Hospital's (LUTH's) and was recorded as the first quintuplets in the hospital's history.
Relating how the babies were born, excited mother said: "We were only aware they were going to be quadruplets. From the start, the scan showed she was carrying four babies. The doctors also prepared for four, but when the babies came, they were five. She felt elated that God blessed them even more. She said, "I just smiled; I know God did it."
The medical team that took the delivery of the babies was headed by Prof. Godwin Ajayi. He had intuition and felt there was something remaining after the fourth baby. According to Mr Shofunlayo, during surgery, Prof. Ajayi felt there was something remaining, which he thought was a fibroid. But, it turned out to be another baby. It was the skill and experience of the consultant and his team that helped the day.
Mrs Shofunlayo who is from Ogun State recounted that she was put on bed rest for seven of the nine months that she carried the pregnancy. But she remains ever grateful for the kids' survival and they would be 9 by December 16th 2020.
Essentially, the learning point I want everyone reading these intriguing stories to take is that; with the continuous advancement in Assisted Reproductive Technology (ART) age is no longer a barrier to childbearing rather the question now is the number of children aspiring couples should be considering. Lastly, I am saying miracles still happen and there is an IVF miracle for everyone out there. Take a bold step and claim your own.
SOURCE:
https://www.independent.ng/57-year-old-mother-triplets-others-get-cash-gift/
https://nimedhealth.com.ng/2019/01/31/ivf-success-stories-in-nigeria-5-couples-give-their-testimonies/