Multi-Cycle Programs Offer Hope for IVF Patients
Multi-Cycle Programs Offer Hope for IVF Patients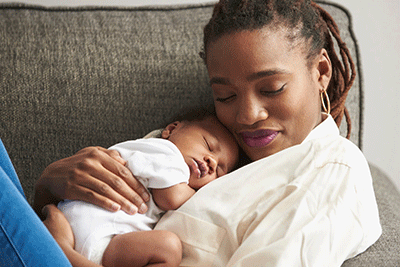 Did you know that fewer than half of women will have a successful pregnancy on their first round of IVF?
Yes, even with state-of-the-art technology and the best treatment available, it often takes women more than one IVF cycle to be successful. You may increase your likelihood of having a baby when you commit to a course of treatment that includes multiple cycles.
In a recent publication in the Journal of the American Medical Association, researchers in the UK found that multiple IVF cycles increases a woman's chance of success significantly.
"Fertility treatments are being stopped prematurely," says the study's author, Professor Scott Nelson. The fertility expert at Glasgow Royal Infirmary continued, "We need to stop thinking of IVF as a single shot at having a family, and think of several cycles as the standard."
If IVF is recommended as your best opportunity to have a baby, then multiple cycle plans are a smart solution that will help you control costs. They are proven, course-of-treatment plans that increase your chance of having a baby by providing you multiple IVF cycles for a single, discounted fee.
Depending on which Multi-Cycle Program you participate in, you will pay about 35% to 50% less than if you were to pay for the same exact treatment plan on a cycle-by-cycle basis
Benefits of Multi-cycle IVF programs
Increased Chance of Success: Committing to more than one cycle of IVF increases your chance of bringing home a baby.
Fixed Expense: The price for multiple cycles will be set up front before treatment begins.
Overall Lower Cost: purchasing multiple cycle IVF cycles offer a lower cost per cycle than the cost of the same number of cycles when purchased separately.
Peace of Mind: You will be able to focus on having a baby knowing you have made your financial decisions and have a plan in place.
NORDICA MULTIPLE CYCLE IVF PROGRAM
Nordica's multi-cycle IVF packages maximize your chance for success by giving you more attempts, and offer a lower cost per cycle. Majority of our Multi-Cycle Program participants who complete the program take home a baby.