Barrenness to Motherhood – How God wiped away my tears after 10yrs of waiting.
Barrenness to Motherhood – How God wiped away my tears after 10yrs of waiting.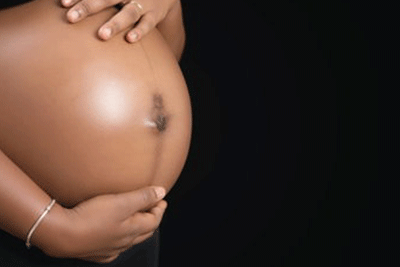 The testimony is long but worth it,,,,,,, I pray this will encourage someone today…."When the Lord turned again the captivity of Zion, we were like they that dreamed"…..This is indeed our testimony.
The journey started on the 7th April 2007. I got married to my friend, my lover, my heartbeat, the best man in the world. Truly I couldn't have asked for a better man.
As we know the joy of marriage is the fruit of the womb, children to call yours, but as God will have it the first year went by and nothing, the second year went by and still nothing. We didn't plan to wait and as such we were actively trying from day 1. By the time the second year came and still we hadn't conceived, we started the medical race. Tests upon tests. Name all the fertility tests u can think of, we did it.
I remember my mum visiting us one day and she told me there was this mountain top in Ikoyi (Osun state) 'Ori Oke Ikoyi'. She said we could go there to pray. Grudgingly I followed her because I don't believe in running from place to place. I am one who strongly believes that I can commune with God on my own and he'll hear me. On getting to the mountain top, I saw lots of people who came to pour their hearts out to God. We prayed and prayed. I remember one of the prophets saying we should work for God and start by carrying blocks from the ground floor to the mountain top. I looked at myself that 'me' carry block on my head! For what nah!! But I said ok, maybe this is what God will see and answer my prayers, lol. So I made two rounds carrying the block on my head. I'll never forget that experience.
By October 2010, we visited some IVF centers in Lagos and decided that it was time to have assisted reproduction. We made up our mind to go with one of the centers in Lagos but lo and behold in November 2010, I took in. Just like that!!! We were beyond happy. I carried the pregnancy with so much glow, no morning sickness whatsoever, I was prettier during the pregnancy. I went around with a grin on my face. But as God would have it, I lost the pregnancy at 16weeks. It was as though the whole world came crumbling down on us. We were pained, terribly pained. But one thing I remember was that I quickly got over it. Why??? Because I felt it was God that gave us that child at time when we were planning to go for IVF. So I knew that very soon I was going to take in again.
My very soon became years and years of waiting again. As a matter of fact, because of what happened, I wasn't interested in IVF again because I felt God didn't want me to go through that pathway. My husband kept pleading with me for us to give it a try. Finally I gave in. We had three failed IVF cycles between 2013 and 2015. I had a positive pregnancy test with the procedure of December 2015( the fourth attempt) so u can imagine ending the year with such a wonderful news and starting 2016 on such a good note, only for the pregnancy to be aborted at about 6weeks. The pregnancy was not a viable one. I just zeroed my mind completely to IVF. I made up my mind that I won't make any move again till I hear from God.
In June 2016, I got a call from the counsellor in Nordica telling me to give it a try again and I told her a big NO, that I wasn't trying again. Firstly I wanted to hear from God on the matter, secondly we didn't have the resources. She spoke with me on the phone for several minutes and told me that she would give my number to one of her clients who had 12 failed IVF cycles but had a set of twin girls on the 13th attempt and twin boys the following year. On the 7th June 2016, the woman who also happens to be a pastor called me. She encouraged me and told me it was okay to wait on God to tell me what to do.
In July 2016, we visited Nordica clinic again. When they told us we would need 2.4million, I broke down in tears. I remember the accountant handing over tissue to me and telling me to have faith, that this could just be it. But I was just wondering, why do I have to spend all that money. You cannot imagine how much has gone into this trying period. My husband encouraged me that we had to do what we had to do. In my mind I was like 'God I have to hear from you'.
In August 2016, I went for the RCCG Holy Ghost convention tagged AMEN. I had a divine encounter with God. God singled me out of the multitude. Every word of prophecy spoken from the altar of God, I keyed into. It was as though God was speaking to me directly. Let me give you insight into some of the prophecies;
1. The Lord said, there is an out pour of twins. Tell God how u want them. I told God I wanted one boy and one girl. Daddy Adeboye said write down their names, I did.
2. Long before the end of this year, there will be evidence in your life that the siege is over.
3. What it took you years to achieve, the Lord said He will do it in weeks.
I keyed into all these prophecies and personalized them.
September 2016 was Holy Ghost service titled NO MORE FRUITLESS EFFORTS. I was there again. It was a confirmation of what God had started in August. I had another encounter with God. God was assuring me that it was my season.
Here are Some of the prophecies for the night;
1. From tonight there'll be no more fruitless effort in my life
2. By this time next year, I will testify with my babies.
3. The Lord said He would reduce my age and make me very fruitful
4. The Lord said he would give me a new name
5. The Lord said I would multiply I.e not just one child
6. The Lord said there's someone here about to embark on a project, He said I should tell you to go ahead, He would back you up.
On hearing the sixth prophecy, I screamed for joy because that was what I've been waiting for for years!! The go ahead from God. God's backing. And I got it. I was filled with so much joy.
When it was time for anointing and laying of hands, the pastor I faced to lay hands on me was my former Provincial Pastor. It was such a big coincidence, and I was the first person he laid hands on. I wrote it down in my diary 'Pastor Richard Adeboye laid hands on me and anointed me, what a coincidence, it is settled'.
Lo and behold October 2016, we went for the IVF and it was successful. On the first scan, we saw three sacs, indicating triplets, but the third sac was lagging behind. I knew they were going to be two but didn't tell my husband anything. I even dreamt and saw the two babies, just as they are now. Fair and beautiful By the 12 weeks, the sac that didn't have the developing fetus was expelled.
To the glory of the Most High God, our bundles of Joy arrived June 2017. Exactly 10yrs and 2months after our wedding. We bless God Almighty and return all glory to Him and Him alone.
I have taken time to write this testimony to encourage someone out there waiting on the Lord for a thing of Joy as this. I'll like to encourage us to keep faith, hold on to God alone. Don't mix black with white, our God is a jealous God. Don't run from pillar to post chasing after man. Run to God. Serve God because of who He is, not because of what you want to get from Him. And also don't neglect the Medicals , back up the Medicals with God.
I wait to hear ur testimony too.
God bless us all.
Amen.