What Every Woman Needs To Know About Fertility
What Every Woman Needs To Know About Fertility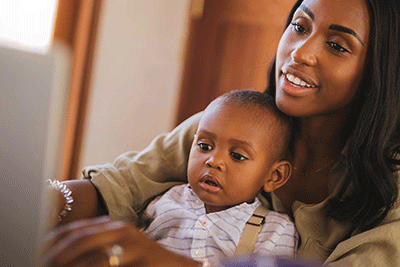 Whether you're in the midst of trying to get pregnant or only considering it for the future, there are certain things you should know about your fertility. There are habits to take on now and behaviours you should avoid that will make it easier for you to conceive when you are ready to be a mom. Here's what you need to know.
YOU NEED TO CONSIDER YOUR BIOLOGICAL CLOCK
Surveys and research studies over the years have found that women's fertility declines with age. It's smart to postpone baby-making until you feel ready for it. But don't put it off too long. No matter how healthy you eat or how many times you go to yoga class, your biological clock continues to tick. You're born with about one million eggs, but as you age, they die off; by your mid-30s
A woman is most fertile between the ages of 20 and 24. Her fertility begins a slow decline at about age 27, with a steeper decline starting at age 35.
Just as it's important to know your fertility declines, it's also important to acknowledge that this decline will be slightly different for every woman. Genetics, environment, and lifestyle will also have an impact on your fertility.
LEARN HOW TO HANDLE STRESS
Stress can mess with your cycle, preventing you from ovulating regularly. Recent studies found that women took longer to become pregnant if they had high levels of a stress-related enzyme. It's important to hone your relaxation skills now, so stress doesn't disrupt your cycle when it's time to join the motherhood club.
SMOKING ISN'T GOOD FOR FERTILITY
You've probably guessed that smoking isn't good for fertility, but did you know it can speed up age-related infertility, bringing on earlier menopause? The good news is that if you quit early enough, you may be able to reverse the negative effects.
DON'T BE FAT-PHOBIC
A little body cushioning keeps you fertile; if your BMI dips below 18.5 (20 to 25 is the healthy range), you'll probably stop ovulating because you don't have enough fat to support a pregnancy. On the other hand, don't go overboard and use your future status as a mom as an excuse to pack on pounds and indulge in junk food. Being obese (aka, a BMI of 30 or higher), means you likely have a higher number of fat cells throughout your body, which can make ovulation irregular.
RISKY SEXUAL ACTIVITY
Risky sexual activity may lead to contracting a sexually transmitted infection, which can then lead to infertility. Many sexually transmitted infections are symptomless in women. You may feel fine, while the infection silently wreaks havoc on your reproductive organs. Practicing safe sex, and seeing your gynecologist for regular testing, is important if you're at risk.
EASE UP ON YOUR SEAFOOD INTAKE
Shark, swordfish, and mackerel typically contain high levels of mercury, which is associated with infertility, miscarriage, and birth defects. Since it can take over a year to get any mercury you've ingested out of your system, avoid these options well before you're ready to conceive. Of course, don't give up fish altogether; it's packed with protein and other essential nutrients. Just stick to two meals a week of low-mercury seafood like shrimp, salmon, and light tuna.
DOUCHING
Did you know that douching can harm your fertility? Douching rinses away the good bacteria in the vagina, which can lead to irritation, bacterial infections, and yeast infections. Douching also increases your risk of contracting a sexually transmitted infection, which can lead to infertility.
Your weight also plays an important role in your fertility. Being overweight or underweight can lead to trouble conceiving.
SEEK HELP IF YOU DON'T CONCEIVE AFTER A YEAR OF UNPROTECTED SEX, OR AFTER SIX MONTHS IF YOU ARE 35 YEARS OR OLDER
About 80% of couples will conceive after six months of well-timed unprotected sex, and about 90% will be pregnant after a year. If you've been trying to conceive for a year, and are still not pregnant, you should see your doctor for a fertility evaluation. If you're over 35, you should see your doctor if you don't conceive after six months of trying. (This is because your fertility is declining faster, and it's important you get help as soon as possible.)
Many couples don't follow this advice, however, and put off seeing their doctor for much longer than a year. This is a really bad idea, as some causes of infertility worsen over time. Putting off a fertility evaluation may lower your chances for successful treatment later.
By the way, even if you have no other symptoms, and even if you conceived a child without help in the past, you should still see your doctor after a year of trying. Secondary infertility, or infertility that occurs after you've already had a child, is more common than you think.
FIND OUT IF YOUR MUM HAD FERTILITY ISSUES
Her sexy curves aren't all your mother may have passed down to you. Infertility-causing diseases and conditions like endometriosis, polycystic ovary syndrome, uterine fibroids, and early menopause all have a strong genetic association. Knowing if they run in your family means you can seek treatment before you find out the hard way that you may not be able to conceive or carry a baby.
On the upside, you don't have to worry if your mom had a miscarriage (or several). Most miscarriages are random events and they happen to women of all ages, so there's no genetic predisposition.
INFERTILITY ISN'T ONLY A FEMALE THING
If you're having trouble conceiving, the first doctor you'll probably see is your gynecologist. However, be sure your partner's fertility is tested as well. Male infertility is involved in almost half of all infertility cases.
If your doctor tests and treats only you, but your partner is also infertile, the treatments can't succeed. You will have gone through the physical and emotional stress of treatment for no reason.