Fertility Talk With Dr Ajayi: The Introduction
Fertility Talk With Dr Ajayi: The Introduction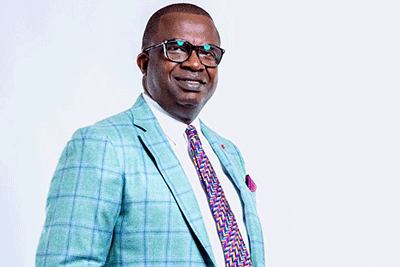 In Nigeria today and the world at large, the desire of every couple is to become parents within the first or second year of married life. Some couples have this dream fulfilled while there are quite a number of others who do not. There are couples who already have one or two and want more.
The prevalence of infertility in Nigeria is 20-25% among married couples. If you have been trying to get pregnant for one year or more,  then you may have a problem of infertility. But worry no more because help is at hand.
Nordica fertility center, Lagos an ultra modern facility with the best up to date equipment as well as our highly skilled and experienced staff is here to help.
At Nordica Lagos, one of our strongest beliefs is that every couple has the potential to be fertile regardless of the problems they present with. The truth is that treatment options vary according to each case of infertility. Our approach is to find the right treatment for each couple taking several factors into consideration: including the woman's age, quality of the man's sperm, period of infertility, if the woman has had previous pregnancy etc.
We specialize in assisted reproductive techniques which include General gynaecological assessment, IVF (In-vitro Fertilization) ICSI (Intracytoplasmic Sperm Injection) IMSI (Intracytoplasmic Morphologically Selected Sperm Injection), LAH (Laser Assisted Hatching), Pre-implantation Genetic Diagnosis (PGD), Endoscopic procedures (Laparoscopy and hysteroscopy) and TESA (Testicular Sperm Aspiration) for men with Azoospermia