Winner Of Nordica Baby Picture Competition
Winner Of Nordica Baby Picture Competition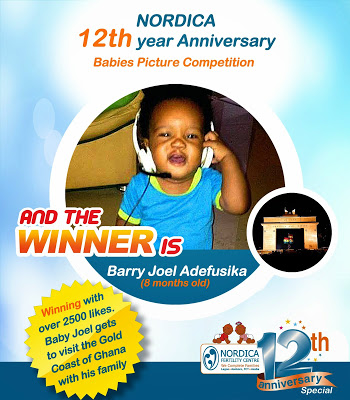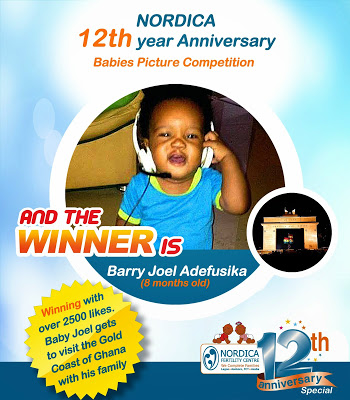 Meet the winner: Barry  Joel Adefusika
In line with our 12th Anniversary celebration, Nordica Fertility Centre organized a baby picture competition on Facebook, which the winner would go to Ghana for a 3 night free expense paid trip. Attached are the picture of the winner Barry  Joel Adefusika, his mother Yetunde Adefusika when they visited Nordica.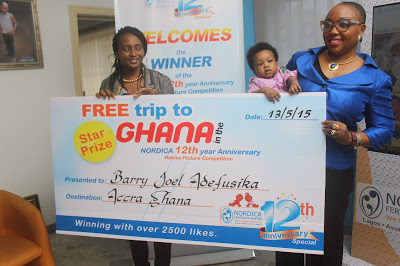 Winner, His Mother and the Clinic Manager Mrs. Tola Ajayi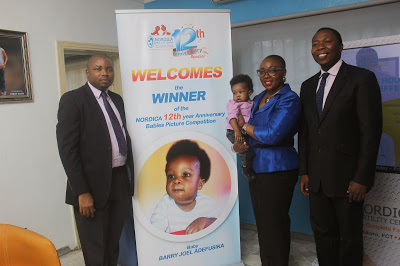 L-R: Dr. Victor Ajayi (Gynaecologist), Mrs. Tola Ajayi Carrying Barry Joel Adefusika and Mr. Osayande Omo-Osagie(Human Resources Manager)
The competition ran through the month of April, and Barry had 2753 likes out of 133 contestants. The family would be travelling to Ghana on the 29th of May – 1st of June, 2015.